First Hope Bank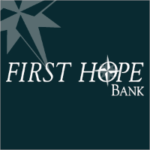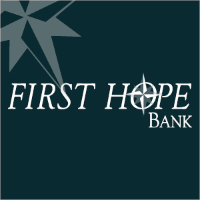 First Hope Bank is proud to provide financial solutions that help you achieve your hopes and dreams while enhancing the growth and prosperity of our Bank and community.
First Hope Bank is a family operated community bank that has been in operation since 1911. We are a full-service bank with products ranging from deposit accounts to loans to investment and insurance products offered by either our Trust Department or Raymond James Financial Services, Inc.
Located in Northwestern New Jersey, the Bank was started in Hope, a town originally built by members of the Moravian community. In fact, our main office, located in the restored former church of the settlement, has a colorful history.
During our corporate history, the Bank has grown and flourished through the Great Depression, three generations of family leadership, and advancements in technology and services ranging from the drive-up window to the ATM to online banking and mobile banking.
While we are very proud of our history and our community commitment, we also have a focus on the future to expand the history of the bank for the next one hundred years.