New Jersey Herald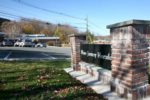 Business Name:
New Jersey Herald
Short Business Description:
Short Business Description
Long Business Description:
Over the years the Herald has received numerous awards for its news and advertising and acknowledgements for its support of local organizations, efforts and initiatives. But the real honor is continuing to serve its community.
While the newspaper has changed, its commitment to serving its readers, its advertisers and its community have not.
We strive to provide a comprehensive report of local news and information. We strive to be good partners with local businesses, delivering an audience unmatched by any other media. We strive to support the events, organizations and projects that make the Sussex County area a wonderful place.
Moving toward its bicentennial, the award-winning New Jersey Herald continues its rich tradition of providing news and advertising to its growing market area.
The New Jersey Herald … It's how you know.