The Mitchell Insurance Agency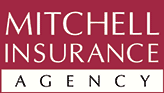 The Mitchell Insurance Agency was founded in 1961 by Samuel Mitchell. For 56 years, the Mitchell Insurance Agency has been a family owned and operated firm providing insurance for your business and personal needs. In fact, as founding members of the prestigious New Jersey Agents Alliance (NJAA), we take pride in serving our friends and neighbors with more insurance choices than any other Sussex County- based agency. Our expertise even extends beyond our Northern New Jersey home market as we provide innovative insurance solutions to customers throughout New Jersey, New York, Pennsylvania and across the United States.
At the Mitchell Insurance Agency, we believe the best source of your insurance is an experienced, independent agent who takes the time to understand your specific needs and coverage requirements. Our team of local insurance professionals will partner with you at each step of the way as they explore every opportunity to provide you with the necessary coverage at the lowest cost. Most importantly, when you need us most, we will be right by your side.
The NJAA is a jointly-owned organization and was designed to support the growth of its independently-owned, partner agencies as well as to create more resources and options for the insured. "As a larger group, the alliance will enable Mitchell to expand our product offerings and provide our valued clients optimal insurance coverage at the best possible rate, said Keith Mitchell, President of the Mitchell Insurance Agency. "With the support of the NJAA, the Mitchell Insurance Agency will be stronger than ever – well-equipped to serve customers of any size. We are so proud to be named a member of this elite group of professionals and look forward to the expanded capabilities we'll be able to offer our customers."