Newton Day Festival 2020 is cancelled due to NJ State gathering restrictions. We look forward to seeing you June 12, 2021!

The Annual Newton Day Festival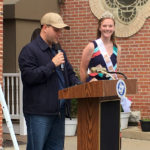 The Newton Day Festival is a joint project of the Greater Newton Chamber of Commerce and the Town of Newton. We have loads of events planned for this day along with our usual entertainments. Enjoy a fun-filled day on Spring Street and evening in Memory Park with activities and entertainment that will delight the entire family – DJ's, fireworks, free games and attractions for the kids, live music, food, shopping and so much more!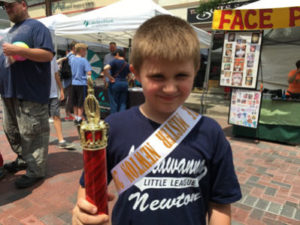 The Greater Newton Chamber of Commerce and the Town would like to take this opportunity to invite you to take part in our Annual Newton Day Festival by becoming a sponsor. Many dedicated chamber members, businesses and local residents work together to make this experience a resounding success. Your monetary contribution is a way of giving back to the community and helping us offset some of the expense so that children, families and the business community can enjoy a day of outdoor activities, fun, and Newton Pride.
In exchange for your contribution, we will recognize your generosity as follows:
Platinum Sponsors: $1,000 – Attach your company name to all of the festival advertising.
Gold Sponsors: $500 – Feature company name prominently on signs for the street festival and at the park. You will also be listed in the festival brochure.
Silver Sponsors: $250 – List company name as area sponsor and in the festival brochure.
Bronze Sponsors: $100– List company name in the festival brochure.
Forms for Participation (PDF format)
Newton Day Festival Non-Profit Organization Application
Newton Day Festival Vendor Application
Newton Day Festival Sponsorship Form
Newton Day Food Handler Application — contact the Chamber