Memorial Day Parade: May 30, 2022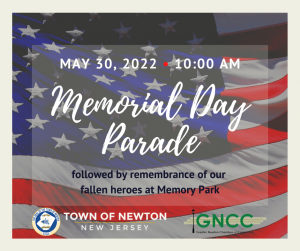 The annual Memorial Day Parade is scheduled for Memorial Day each year, at 10:00 AM. The parade can be viewed from Spring Street or Moran Street (see route map below).
We invite your organization or group to participate in this traditional event by marching in the parade! If you would like to participate, please return this application by May 9th. Feel free to contact us with any questions. Floats and vehicles such as antique cars are welcome to participate, too.
Please follow us on Facebook for Memorial Day parade announcements.
******New for 2022! Enter your home or business in our Memorial Day Decorating Contest!******
Show off your patriotism by decorating your home or business for Memorial Day! Decorations must be up by May 29th. Judging will take place on May 30th following the Memorial Day Parade.
• $50 CASH PRIZE for the Most Patriotic Home (Newton residences only)
• $50 CASH PRIZE for the Most Patriotic Business (Newton locations only)
Sign up by May 20th : Enter Here! – The Greater Newton Chamber of Commerce (greaternewtoncc.com)
Holiday Parade: November 26, 2022
The GNCC hosts the Holiday Parade each year on the Saturday after Thanksgiving. The parade kicks off at 10:00 AM and can be be viewed from Spring Street or Moran Street (see route map below). This is a magical and fun event for all in attendance. Each year, it grows larger and more festive!
The parade includes themed floats hosted by local organizations, bands playing live music, and community groups marching in celebration of the holidays. The final act is the guest of honor himself — Santa arriving in Newton! After the parade, children are invited to visit with Santa and tell him their holiday wishes.
Your organization is invited to celebrate by marching or driving a festive float down Spring Street, too! Or, sponsor the event to have your business showcased in our press coverage and advertising! Applications are due by November 1st.
Holiday Parade Forms : Float application (click here) | Sponsorship application (please call)
Please follow us on Facebook for Holiday parade announcements.
Thank you to the 2022 Holiday Parade sponsors for their support!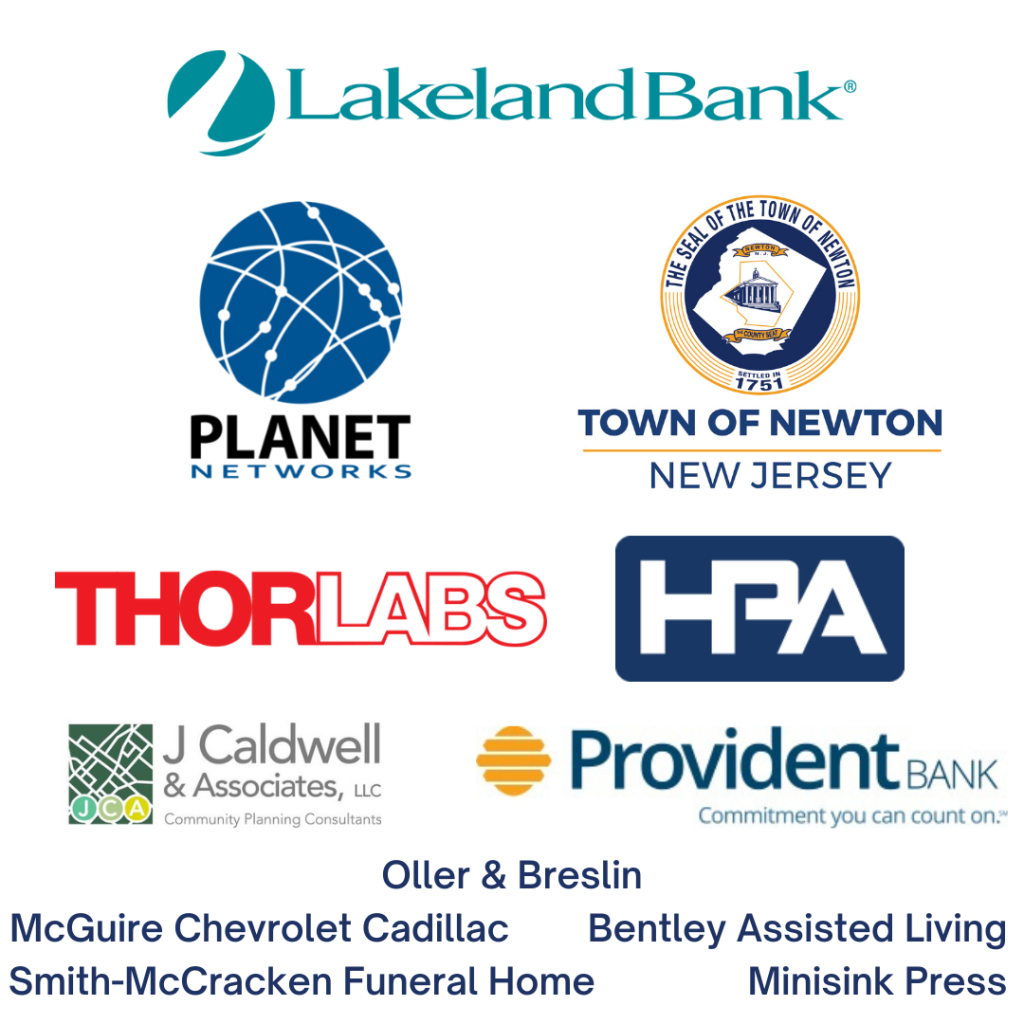 St. Patrick's Day Parade
The GNCC does not organize the Sussex County St. Patrick's Day Parade. For information on that parade, contact The Sussex County St. Patrick's Day Committee or Newton Fire Department.
Newton Parade Route:
All floats should arrive by 8:30 AM, and marchers should arrive between 9:00 AM and 9:30 AM at the Lower Spring Street staging area. Be advised that Spring Street will be closed to vehicular traffic except for floats. We recommend entering the staging area (Thorlabs parking lot) from Woodside Avenue at Quantum Leap.
The staging area will be open for you to drop off but you will not be allowed to park your cars there. All vehicles can park in any of the municipal lots in town free of charge on parade day.