WizardCon: Following the Holiday Parade on Nov. 24 – 1:30 to 5:30pm
WizardCon
We are happy to welcome WizardCon to Newton, a special event provided by Big brothers, Big Sisters that will be running many Wizarding related events and activities on Spring Street and Memory Park for all to enjoy.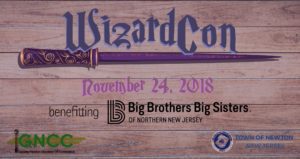 This Holiday Season the GNCC, our Retail committee and the Town of Newton have worked closely with local Newton merchants and Big Brothers, Big Sisters to develop a series of events and attractions to provide a great start to what is always a magical time of year.
Learn more about the events on Small Business Saturday.