Quarterly Dinner – April 26th 2017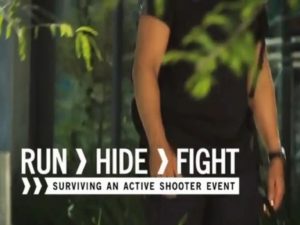 Location: Spring Street Pub & Grill
Time:  6-7pm Networking, 7-9pm Dinner
Presentation: Active shooter and terror attack preparedness in the work place.
Speaker:
Laura Kendall, MICP
Train To Respond, LLC
CEO and Founder
Background info:
Laura Kendall, MICP,Train To Respond, LLC's CEO and Founder, believes deeply in her mission of training both civilians and first responders in active killer and terror attack preparation & survival as well as using tactical trauma skills to save lives in the aftermath. She believes that by knowing this information and learning basic skills those caught up in one of these horror events have a much greater chance of both surviving the attack and quickly aiding those wounded. Training will empower you to step up to be your own hero or the hero of someone you love.
Laura has over 36 years of experience in EMS as a paramedic and first responder as well 11 years spent as a state certified police instructor.  She has trained thousands of people in her 30 years as an educator.